Blindside
Claptrap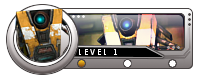 Posts

: 2


Reputation

: 1


Location

: Australia, mate


Subject: Greetings And Salutations Thu Sep 20, 2012 10:52 pm

---

Hello, one and all.

I am Blindside, previously known as Blindside91, and am the author of the DragonBall Z story, 'Re-Briefed', which can be found on another site. I am currently reworking said story, hopefully to improve it muchly, and will eventually post it here. Until then, I will most likely join a whole heap of RPs, as it's something that I love to do but haven't done in some years. So, look out for that. I'm pretty rampant once I get started. You know, in a good way.

Just have to say, great big thank you to 'WhiteRabbitParadox', (username from 'the other site',) who sent me a message about this site. Took me all of two seconds to decide that yes, I will join, thank you.

Looking forward to posting with you all!

Much love!
Dream Drops
Admin

PokéPartner

:



Posts

: 2397


Reputation

: 172


Subject: Re: Greetings And Salutations Thu Sep 20, 2012 10:58 pm

---

Hello there and welcome! I'm one of the admins here. People typically call me Oki, but I go by Manic as well. I am also 'WhiteRabbitParadox', the person who sent you the message via Quizilla! I'm glad that someone has joined up from there and learned how to post!

I'm just here to help you out if you need it. Also, I have to pass the Forum Rules to you if you haven't seen them in the Welcome Message already.

I do hope to see you around! Please enjoy yourself and don't be afraid to ask for help if you need it!

_________________
MadHattersPassion
Zer0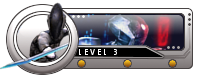 PokéPartner

:



Posts

: 2677


Reputation

: 300


Location

: Animus


Subject: Re: Greetings And Salutations Thu Sep 20, 2012 11:18 pm

---

Welcome to the Den, I'm one of two Admins here called 'Fang'. It's nice to see a new face and we'll enjoy seeing you grow active if you stay about and post more. If you have any problems or questions don't hesitate to come to one of us on Staff for help.

_________________
Okami Yammi
Moderator





Posts

: 1811


Reputation

: 89


Subject: Re: Greetings And Salutations Thu Sep 20, 2012 11:45 pm

---

Welcome to the site! I'm Solar Mother Amaterasu, but feel free to call me Knight. Hope you enjoy your stay!!

_________________

Moved to Starry Eyed Writers, feel free to follow us there! <3
Sponsored content

Subject: Re: Greetings And Salutations

---