Dream Drops
Admin

PokéPartner

:



Posts

: 2397


Reputation

: 172


Subject: Re: Hello! *shy wave* Fri Sep 28, 2012 9:22 pm

---

Noxtis wrote:

Ehehe! I don't know what icon to use! :D I have an idea how set up an icon but I go and look and I just end up not being able figure out an icon to use. XD;

I'm glad that it turned out to be a lot to give you. :3 I usually spend a day or so filling out information because I like to give some thought~ And I am not sure when someone goes and distracts me with cat videos. x3

Ah, I have that problem as well. XD As long as you know how to do it, you're all good~.

Don't worry about it~. What you've got is great~. I don't normally get so much detail. One of the rare few. Heck, the majority of the members on this site are a rare few in general. It's hard to find people who will actually put out as much as one asks for, leaving me with less to work with then I'd like. Thus why I left Quizilla mostly. .__.

_________________
Noxtis
Scooter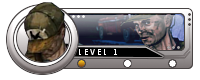 Posts

: 158


Reputation

: 10


Location

: Sosoria


Subject: Re: Hello! *shy wave* Fri Sep 28, 2012 9:32 pm

---

I decided on an icon. I had to tweak it but I like it. :3

Well, Ahahahehehe. I tend to go 'WEEE DETAILS *happy flail on the keys of the keyboard*' when I am told to give details. I could've kept going. But I think what I got is enough. Hee~
All I ever really do is chat and RP a little on Quizilla. Most of where I am RPing is in other sites.
MadHattersPassion
Zer0

PokéPartner

:



Posts

: 2677


Reputation

: 300


Location

: Animus


Subject: Re: Hello! *shy wave* Fri Sep 28, 2012 9:38 pm

---

Noxtis wrote:


All I ever really do is chat and RP a little on Quizilla. Most of where I am RPing is in other sites.

No harm in that~. I'm sure people will be more than happy to see you join in the roleplays already established here or even if you start new ones for others to join in. We're always eager to see new people jump in and contribute in some way.

_________________
Mystery
Marcus

PokéPartner

:



Posts

: 320


Reputation

: 40


Location

: Texas


Subject: Re: Hello! *shy wave* Fri Sep 28, 2012 9:40 pm

---

Noxtis wrote:


Then it is most likely it. xD And roleplays is something I do quite often! Shame when it comes to roleplays that I get hung up on for writing a reply. I might have an idea or something for an RP. Not sure~ Other then that, I am working on the personality section. Tehehe~


--And thankyou! I am so far enjoying myself with just talking with others so far Miyu. ^^

That's good. It seems you are having a good time. I'm glad you are getting along well. = )

_________________

Sᴛᴀʀᴛɪɴɢ ᴀ Nᴇᴡ Jᴏᴜʀɴᴇʏ
Mᴀʏ ɴᴏᴛ ʙᴇ sᴏ Hᴀʀᴅ
Oʀ ᴍᴀʏʙᴇ ɪᴛs ᴀʟʀᴇᴀᴅʏ Bᴇɢᴜɴ

 - 

 - 

I ᴡᴏᴜʟᴅɴ'ᴛ ʙᴇ ᴡʜᴏ I ᴀᴍ Tᴏᴅᴀʏ
Wɪᴛʜᴏᴜᴛ ᴀɴʏ ᴏғ Tʜᴇᴍ
Dream Drops
Admin

PokéPartner

:



Posts

: 2397


Reputation

: 172


Subject: Re: Hello! *shy wave* Fri Sep 28, 2012 10:26 pm

---

Noxtis wrote:

I decided on an icon. I had to tweak it but I like it. :3

Well, Ahahahehehe. I tend to go 'WEEE DETAILS *happy flail on the keys of the keyboard*' when I am told to give details. I could've kept going. But I think what I got is enough. Hee~
All I ever really do is chat and RP a little on Quizilla. Most of where I am RPing is in other sites.

Haha~. Good to know someone is actually excited about detail~.

Same, same. I do post a story or two on there every once in a while but the updates are very, very slow.

_________________
Sponsored content

Subject: Re: Hello! *shy wave*

---