Tyriant
Moderator

DigiPartner

:
PokéPartner

:



Posts

: 358


Reputation

: 35


Location

: Land of Clocks and Twilight


Subject: Houston, we have made contact. Sun Sep 30, 2012 5:57 am

---

I repeat, contact has been established.

Hey guys, I'm Tyriant, but you can just call me Cosmo. Everyone else in the world does. I just started my second year of high school at a new school in California, and I'm a proud member of the Mighty Patriot Regiment Marching Band. I play the Piccolo, Flute, and beginning the Mellophone / French Horn in November.

I'm kind of a boring person life wise. Not much really to say for myself, that isn't personal and not really fitting to be put on a bio, so I'll just list my interests.

I really love listening to Homestuck music, and playing it on my flute after finding the notes. I also like to read and study a lot. Homestuck is my favorite thing ever, and I like to read good fics, and critique the bad (as well as with OC's)

I also really like to RP with people, although I'm hesitant on trying open RPS (Forum based where anyone can join) because there's a lot more talent than I have for those kinds of things on here.

I also name my flutes. My Marching flute's Lenard, my concert flute is Amadeus, my Piccolo is Pickle, and I haven't named my Mellophone yet because I don't have it.

-
Socially retarded Band Geek signing out.

_________________

Everyone, all of us, comes together

And now there's a family of hundreds.
MadHattersPassion
Zer0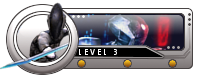 PokéPartner

:



Posts

: 2677


Reputation

: 300


Location

: Animus


Subject: Re: Houston, we have made contact. Sun Sep 30, 2012 1:24 pm

---

Welcome to the site, Cosmo. I'm one of the two Admins here, everyone calls me 'Fang'. Since I'm the first to respond I'll pass you the Forum Rules just in case you haven't seen 'em yet.

On that note I hope you have a good time around the site and make some friends with some of the other members.

_________________
Dream Drops
Admin

PokéPartner

:



Posts

: 2397


Reputation

: 172


Subject: Re: Houston, we have made contact. Sun Sep 30, 2012 1:36 pm

---

Welcome to the site, friend. Since Fang beat me to the punch, I'll just introduce myself. I'm Oki, I'm the other admin on this site.

We're here to help if you need it, so don't hesitate to inquire if something is giving you any trouble.

I'm very glad that you're posting about and I hope to see you around more often~. Have a great time!

_________________
Snowball King
Seasonal Secret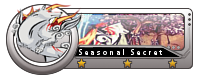 DigiPartner

:
PokéPartner

:



Posts

: 372


Reputation

: 28


Location

: Atlantis of the Sands


Subject: Re: Houston, we have made contact. Mon Oct 01, 2012 4:08 pm

---

Blargh, sorry for not noticing you sooner!

I'm Knight (since this is Solar Mother's second account for fanfiction), I was too lazy to log back into my main account anyway. D':

Anyway, hope you enjoy the site!

_________________

Staff Profile - AO3 - Lunaescence
Sponsored content

Subject: Re: Houston, we have made contact.

---