lillycat508
Claptrap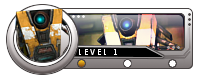 DigiPartner

:
PokéPartner

:



Posts

: 3


Reputation

: 0


Subject: PKMN Mystery Dungeon Characters Sheet: Blythe and Alastor Thu Nov 29, 2012 7:10 pm

---

Spoiler:

Pokemon:

Weavile

Name:

Blythe

Gender:

Female

Type:

Dark/Ice

Weaknesses:

Fighting, Fire, Bug and Rock

Resistances:

Psychic

Pokemon Ability:

Pressure (When she is hit by a move, the opponent's PP lowers by 2 rather than 1.)

Special Abilities:

Weaviles attack their foes with deadly accuracy, targeting the vital points using their three razor sharp, retractable claws which they sport on their hands and feet. Her current move set is Ice Punch, Night Slash, Iron Tail and Shadow Claw.

Level:

27

Personality:

Blythe has a rather stiff personality, but she is loyal to her trusted partner Alastor. She can be quite a rude Pokemon, since she only cares for herself and Alastor. Below her stiff covering, however, Blythe is a trustworthy Pokemon. She is ruthless when it comes to serious fights though.

If absolutely necessary, Blythe will save someone if they are in dire trouble. She is not as ruthless as Alastor, and will give to someone if they are desperately needing it.

Bio:

Blythe hatched in Crevice Cave , a usual place for a sneasel to be born. She was the runt in her pack of Sneasels and Weaviles, and was easily left behind. As a Sneasel, she was relativly weak compared to the others, and was looked down upon my her father, the Leader of the Weaviles. She left the pack to become stronger to prove that she could someday rule the pack. ON her travels, Blythe met a Haunter, named Alastor. He was also on a mission to become stronger, so he and her joined up together. They both evolved at the same time, and are still to this day causing utmost trouble.
lillycat508
Claptrap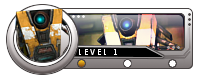 DigiPartner

:
PokéPartner

:



Posts

: 3


Reputation

: 0


Subject: Alastor Thu Nov 29, 2012 7:35 pm

---

Spoiler:

Pokemon:

Gengar

Name:

Alastor

Gender:

Male


Type:

Ghost/Poison

Weaknesses:

Psychic, Bug and Dark


Resistances:

Normal, Fighting, Ground

Pokemon Ability:

Levitate

Special Abilities: Gengar have the ability to hide perfectly in the shadow of any object, granting it exceptional stealth. However, Gengar's body acts as a heat sink; its presence cools the temperature of the surrounding area by nearly 10°F, because it took the warmth. In addition, Gengar possesses the ability to fly through the air. His current move set is Night Shade, Hex, Venoshock and Dream Eater.

Level:

34

Personality:

Alastor has a rather ruthless personality, compared to his team mate Blythe. He often pushes her into doing things he wants done. He enjoy playing practical jokes, such as pretending to be one's shadow, then behaving erratically. Alastor will do anything to get what he wants, even if it means killing another Pokemon. He has a major soft spot for his partner Blythe however, since the two of them grew up together. Though he won't hurt her, Everyonce in a while Alastor will give Blythe nightmares.


Bio:

Alastor was hatched near present day Dark Hill. He was a weak ghastly, often made fun of by his older brother, who was a Haunter. Alastor was easily discouraged by his lack of power, and set out far away to train himself. When he had evolved into a Haunter, he was pleased, but wanted to become a Gengar. He met a small Weavile with the same goal as his: To become as powerful as the universe would allow. He teamed up with her. They both evolved at the same time, and are still to this day causing utmost trouble. Blythe and Alastor live near Treasure Town. They will steal from Pokemon that come wandering into their territory.