I'm asuming this is chapter five, we kinda lost the summary part of it. So we just had to wing-it.
~~~~
Knight: How about no, and fuck this story?
Emi: Just saying Knight, I wouldn't fuck this story EVEN if it had two bags over it's title. *Dips pizza in ranch and happily chows down.*
Your POV
You and Vol'cun were arriving at his home planet and you were getting a little nervous. "Whats wrong Da' dtou-di" Vol'cun asked placing a hand on your shoulder. "I'm just nervous is all" you spoke truefully.
Knight: She 'gon die! Hahaha!
Emi: Please don't get my hopes up! Lol
"Don't worry it'll be ok" he gave you a light pat on the back then the hatch to the ship started to slowly decend. Big sister I'm so glad your back I've missed you. You looked around trying to find who said that but found nothing it sounded like a little girl but the only ones that were around were adults.
Wait a second there is adult Yautja standing there to meet you, and your nervous came back full force. I'm coming to meet you big sister wait for me. This time you looked closer at your surroundings and didn't see the girl who was speaking 'ok I'm hearing things calm down Sage calm down.
Emi: The whole, trying to do a added voice, is kinda pissing me off, because it just looks like a whole freaking run on. I hate it. Don't do flash backs if you don't know how to write one.
Knight: Yuck, run-ons.
When you two walked down the ramp thing you stayed close to Vol'cun almost behind him. Vol'cun and the Yaujta that looked to be the head honcho started to talk in their own language then they looked at you.
Emi: Ramp thing? You don't even know what the hell your putting in your own story now?
Knight: Description, description, description..
"So your Sage is my son telling me correctly that you saved even at the cost of you family disowning you oh and I am Dec'tor the leader of the Yaujta clan here" it was perfect english. "Yes sir.....wait your the leader's son" you asked looking at Vol'cun in shock.
Emi: No honey, what you just wrote is your own interpretation of 'perfect English.' Because believe me, that was far from it.
Knight: I heard that!
He nodded "you know you should tell people these things you know communication is a really good thing" you said placing your hands on your hips and you heard his father and the rest of the Yaujta with him chuckle.
"She is a funny one Vol'cun but I'm not sure she is worthy of being your mate she is an ooman after all but she also is not that strong either" he spoke to Vol'cun. "She may look weak father on the outside but she has the heart of any hunter here" he spoke which made you look down blushing.
Emi:
Since when did the Predators turn into a bunch a giggling sissies? Do they also put on frilly dresses, hold dolls, and have tea time? ~Laughing at own joke~
Big sister help me please I'm scared. "What-" you looked into the direction to where you thought the voice was coming and didn't notice the stares you were getting. Big sister please help me help me I'm scared I don't want to die.
Knight: Those sentences should be put in quotations, whoever is saying "help me, big sister".
You fell on one knee clutching your head and trying to block out the horrible screams with no use. "Sage whats wrong" you heard Vol'cun ask concern in his voice as he knelt beside you. "Don't you hear it a small girl's voice" you looked at them and they looked back cnfused. BIG SISTER HELP ME PLEASE HELP ME!!
Emi: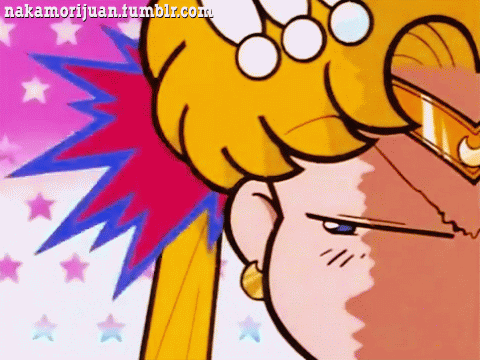 Seriously?! Again with that crap!
With that you bolted up and ran in the direction of the screams you could hear te other behind you running after you but you ignored it. Turning a corner sharply almost loosing your balance you came to this water looking place surronded by tall towers of wood and other objects.
In the middle of the water was a little Yaujta child floundering around. Without thinking you jumped in and swam towards the little child holding her above the water.
Emi:
>.< Bad, bad, bad, bad, bad! Spelling! Lack of description! I'm going to go get a coke, and drink it. before I explode.
Knight: I may have brought extra brain bleach, I'll go check.
"Hey are you ok" concern in your voice, the little girl looked at you "big sister its you, you came remeber its me Star" you looked at her confused. Just then there was this roar from under you and you saw a huge creature swimming to both of you at full speed.
"Star hold on" you told her and began to swim for the closet thing to get on which was one of the wooden towers. Quckly you climb up it and put Star on a ledge that was on the tower. You were getting ready to hoist your self up on it too when something grabbed your ankle and started to pull you back down to the water.
"Crap" you looked down and noticed the creature had a hold of you and looked angry. With sad eyes you looked at Star you knew you were down for you happened to look to the shore area and saw Vol'cun, Dec,tor and other Yaujta watching with fear. "Star" you looked back at her "please tell Vol'cun I'm sorry and that I love him" you smiled lightly
Knight: Eh, confusia say what the fuck you talking about?
"Big sister what are yo-" she didn't finish cause you let go of the ledge and closed your eyes as you fell but suddenly you stopped. "I'm not gonna loose you again big sister not again" she was holding onto your hand with both of her tiny hands trying to keep you from falling.
"Star I'm not your sister" you told her "You may not be blood related to me but your still my big sister and I wont loose you" you watched as she tried so hard to hold onto you.
Knight: This is really starting to creep me out..
"Ok" you were about to grab hold of the side with your free hand when all of a sudden the creature yanked and Star went with it. Both of you started to fall but you quickly grabbed hold of Star with oyur left hand and used your right to grab a peice of the wooden tower but a shot of pain went through you.
Your right hand had been impaled by a piece of wood that was sticking upright and you watched as your crimson blood sarted to flow down your arm. Then the creature let go and swam away surprising you all.
Emi:
Seriously?! Done! What the hell was that crap?! Oh you hurt your hand and THEN, only THEN, does this huge scary creature decide to call it a day and leave you alone? Ummmm...
Knight: Because she doesn't wanna lose characters already..
"Star are you ok" "yes big sister but what about you" she looked up at you concerned. "I could be better" you noticed that a lot of your blood was pouring form your hand.
Emi:
Let's see, you just had your hand impaled, plus you are holding your own weight including about 40 or 50 pounds more, and you aren't going to cry or anything? Trust me honey, I've had a wicker straw go through my freaking hand, and I cried like a baby. Besides that fact! How has it not ripped through your hand yet? Knight... This suethor really, really, aggravates me.
Knight: And there you go. ;D
"Star I don't think I'll be able to pull us up" after you said that you felt a hand on your impaled one and you looked up to see Vol'cun. He slowly removed your hand from the wood and hoisted both you and Star up and too safety.
"I take back what I said about you ooman you are strong" Dec'tor spoke coming up to you as your hand was bandaged. "Thanks" "come on big sister lets go play" Star said pulling on your uninjured hand. Everyone laughed and when everything seemed alright you fell to your knees coughing up blood. You could hear Vol'cun and Star shouting your name as you fell into blackness.
Emi:
What the hell is this shit?! Why are you coughing up blood from a hand injury!! At that, you wouldn't be up running around.. I don't understand stupidity writing. I don't understand why someone would write ~points up~ all of this and think that it is okay to post this and have others read it!!! I need candy now.
Knight: Bad news, can't find my brain bleach. Shit, shit, shit, shit!
_______________________
cliffy....please don't kill me *hides*