pitapan
TK Baha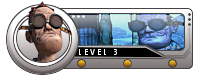 Posts

: 136


Reputation

: 24


Location

: Suffering w/ otome


Is this... Some sort of Logic?



Okay~! Hello! Yeah, I'm still alive. And finally on Spring Break, which I'm extremely happy about.

Anyway, so, I still actively use my Quizilla account, and a while back I posted up a poll, asking the readers what fandom they wanted me to write for.

And, because I wanted to give other fandoms a chance, I dis-included Kingdom Hearts and Pokémon because they always take the votes.

So, I put these fandoms:

Original

Tales of Symphonia

Fire Emblem

Mario

Legend of Zelda

Disgaea

Skyrim

Kirby

Kid Icarus

Now, I was hoping and assuming that Fire Emblem and possibly Original or Disgaea would get the most votes.

I couldn't have been more wrong.

Here are the votes order:

Kirby - 8

Legend of Zelda - 7

Fire Emblem - 3

Original, Kid Icarus, and Mario - 2

Disgaea - 1

Skyrim and Tales of Symphonia - 0

I'm happy for those obscure fandoms, sure. But, Kirby winning? Alright, Zillians. You guys make sense, sure.

Anyway, I guess one of the next 'fandoms' I'm writing for over there is Kirby.

We'll see how that goes.

...Sometimes, I just don't understand some people there.

Although, I am almost to 20,000 views. I do feel pretty proud about that for there.