Hey dudes. I was on tumblr and found this:
http://homestuck-is-a-sin.tumblr.com/
...I REALLY hope this is a joke. I really do. I find it deeply disturbing on so many levels. How could people be this... this scary? It maybe a troll, as I said before, I dunno but if they are then they need an oscar. Also, Homestuck is a comic. A story. Everyone knows that. And it scares me that people actually believe this is real. :/
Me? I'm Christian and loving Homestuck. I don't get where this person gets this random revelation from. (Then again, I can be gullible as fuck sometimes) Nowhere in the bible does it say "For God loved the world so he sent his only son so that whoever believes in him shall not perish but have eternal life, except if you read homestuck, then you're burning in Hell." Like this person seems to believe. What do you guys think about this page?
_________________
Glass cage so I can't pretend,
You hide beneath the physical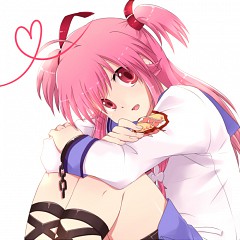 I see it coming but I can't defend,
You cut so deep, my belief is gone.