Totoro
Claptrap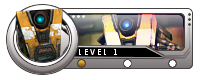 PokéPartner

:



Posts

: 8


Reputation

: 3


Subject: An Angel's Blood, a Renji Love story [SPORK] o2 Sun Sep 01, 2013 9:42 pm

---

Quote :

"You're just jealous because you can't understand the true meaning of beauty with that bald ass head of yours!"
"You want to run that by me again you freak!?"
"Ikkaku?" Aya hesitantly knocked on the door frame to her friends room to get his attention. Both Ikkaku and Yumichika blinked, turning their head to look at her.

Oh look at the cute witty banter. gotta love best friends! Seriously? What are they even arguing about. Do you think all they do is argue? Why choose to bring these two characters in like that?

Quote :

"Aya... What's wrong?" Ikkaku asked, noticing that she seemed to lack her normal excitement for the arguements that he and Yumichika had.
"I just needed to talk to you about something. No offense, Yumichika, but we could talk in private?"
Yumichika and Ikkaku shared a look of concern before Yumichika nodded. "Of course."

Let the pity party begin.

Quote :

He walked past her out of Ikkakus room and shut the door behind him. Ikkaku looked at Aya in confusion as she sat down on the edge of his bed. He walked over and joined her, letting her remain silent for a few moments before he spoke. "So what's eating at you?"
"You know that thing that I was late for this morning?"
Ikkaku nodded. "Shuuhei and Yumichika told Renji and I about it."
"Well, it was a Captains meeting."
"That's not too strange, considering you are a lieutenant for Squad Eleven."
Aya shook her head, her layered red and black locks falling over her shoulders. "It was strange Ikkaku. I have never been to a meeting like this before and... Ikkaku, they made me a Captain," she whispered, as though she didn't want anyone else to over hear.

WHY DO YOU MAKE IT OUT LIKE SOMEONE DIED? Honestly, it's like you're telling him his wife has cancer or something. YOU GOT FUCKING PROMOTED. WHY ARE YOU SO MOPEY. HONESTLY. Oh god, convenient plot is so hard. I can't believe I'm so perfect and get my own squad. It's such a burden. /sobsobsob

Quote :

Ikkaku blinked. "What!? Why on earth would they do that? I mean, I know that you're strong enough, but who told about your Bankai?" he asked, since only he and a slight few other Soul Reapers knew about it.

HOW DARE THEY PROMOTE YOU. THE BASTARDS. But he literally took the question right out of my mouth. FUCKING why. We never get a clear explanation as to why they formed this 14th squad other than LOL LONG RANGE. That could easily fit into any squad without assigned duty. OR WAIT A FUCKING SECOND. HOLD THE PHONE GUYS. REVELATION UP IN HERE. It could even FIT INTO SQUAD ELEVEN BECAUSE OH, I DON'T KNOW. THEY'RE THE FUCKING FIGHTING SQUAD AND LAST TIME I CHECKED YOU CAN FIGHT SHIT IN LONG RANGE.
Just because you get people who can whip shit back and forth, and maybe use some kind of projectile doesn't mean they need their own squad. Projectile based zanpakuto are literally born to be in 2nd squad because of their amazing stealth and range abilities. Fucking throw a scope based SHIKAI in there and you're set. Those types of weapons are usually bow and arrow based, but those are silent, and hard to pin down. You could be a dick and camp for a bit. Not to mention with the stealth needed you could easily boop around and find a different hiding spot.
DON'T EVEN GET ME STARTED ON FUCKING WHIPS OK?

Quote :

She shook her head once more. "I don't know who told the Head Captain about my Bankai. But they've come up with the idea that many Squad members are placed too low in rankings just because there aren't any higher positions available to them. So they want to make new Squads and they made me a Captain of one of them, Squad Fourteen."

any good ranking system has this certain thing built into it. I'm sure this one does as well. It's called FUCKING CHALLENGING ANOTHER PERSON FOR THEIR POSITION. If another person was truly talented enough, they could issue some kind of challenge to the current seat. They duke it out and the victor takes the spot. Honestly, I'm sure that's a thing, as it's SO FUCKING OBVIOUS.

Quote :

The friends sat in silence for a while, both thinking about the situation she had been thrust in to. "And did you decline?"
"I tried to. But Head Captain Yamamoto wouldn't allow it. He didn't even want me to go through a Captains exam. He said that he, the one who suggested me for the position and the other two Captains are already aware of my abilities, so there was no need. And that I was the only lieutenant that could cut it." She shrugged. "I understand the need to fairly place Squad members, but I don't like the fact that I wasn't given a choice."

I had no choice but to be promoted. He wouldn't let me decline. I don't want to be great he's forcing me to be a captain. FUCK THIS.
You didn't take the captain's exam? Seriously? YOU MARY SUE. FUCK YOU. FUCK THIS. YOU BREAK THE MOST BASIC LAWS OF CANNON. YOU NEED TO BE TESTED FOR SUCH AN IMPORTANT POSITION. THEY DON'T JUST THROW A PERSON IN THIS POSITION BECAUSE THEY THINK THEY'RE STRONG. BANKAI OR NOT. IF BANKAI MADE YOU A CAPTAIN RENJI WOULD BE CAPTAIN OF SQUAD 14. BECAUSE HE HAS A FUCKING WHIP. LONG RANGE.
But no. He's not captain because they DON'T MAKE A 14th SQUAD. God damn it, even if you want to use the most overdone plot device in all of bleach fanfiction, at least ATTEMPT to make it believable.

Quote :

"There are times when life doesn't give you choices," hissed an eeiry voice from the shadows. Ikkaku jumped up, turning to glare at the shadows and the glowing pair of red eyes that were there.

JESUS FUCK ANOTHER OC

Quote :

"Damn it Higure. How many times have I told you to cut that out already!?" Ikkaku asked his friends Zanpakuto in annoyance as he floated out of the shadows. Ayas Zanpakuto was truly different than any other Soul Reapers. Higure floated across the ground like a ghost, yet had the body movements of a wraith and the appearance of the typical Reaper many humans believed in. His black cloak concealed a deadly weapon, with only his skeletal hands and glowing red eyes visible.

I'm confused. Is this thing a zanpakuto or an actual ghost. You call him a sword, but he can't just be floating around willy-nilly like that. Others shouldn't even be able to see him even if you manifest the spirit. It's all supposed to be in your head type of thing. How is this possible? You just really want a special oc don't you Ayanara?

Quote :

Higure turned his gaze on Ikkaku. "You keep telling me that like I care," he stated in a bored tone before looking back at Aya. Ikkaku growled. "Hey damn you! You can't just brush me off like that forever Higure, you annoying asshole!"
"Like I said, there are times when there is no chance to make choices. Sometimes, circumstances boil down to only two outcomes: live or die."

LIVE AS A POWERFUL CAPTAIN WITH HEAVY INFLUENCE IN YOUR WORLD'S CULTURE AND POTENTIALLY THE LAW, OR DIE A LOWLY LIEUTENANT. WHAT A CHOICE.

Quote :

"Higure, this isn't a battle. I should've had a say in them making me a Captain, damn it! I don't want this position. Besides, what if everyone is right? What if I am too young and incapable of keeping the position?"
"They said that?" Ikkaku asked, a little baffled.

FUCK YEAH THEY DID.

Quote :

"That they did. And when I get my hands around their scrawny necks, I'll squeeze my fingers until they-"
"Higure, stop." Aya reached out and grabbed a wisp of Higures flowing black cloak to get him to calm down. Higure sometimes went on rampages and frequently went on soul killing sprees, killing any terrible soul in his path. He was a foe to be feared, for sure. And she was the only one who could stop him.
Higure looked down at her hand before he nodded. "Higure, I release you."
Higure slowly dissipated before vanishing into a trail of smoke. Higure was also stuck in his manifested form, whether he had been summoned that way or not, until Aya decided to let him go. It came in handy when she needed it.

GOD DAMN THAT'S SO CONVENIENT. OH LET ME SUMMON MY ZANPAKUTO WHO IS ACTUALLY A FLOATING GHOST CAPABLE OF PHYSICALLY HURTING SOMEONE, AND I'M THE ONLY ONE WHO CAN SEND HIM AWAY. HE'S ALSO UBER PROTECTIVE OF ME FOR SOME UNKNOWN REASON AND IS APPARENTLY SUPER POWERFUL AND UNLIKE ANYTHING THE SOUL SOCIETY HAS EVER SEEN!
Jesus Christ do you know how to plot? Obviously not. I wrote more believable stories when I was seven. And those included giving naruto characters pokemon eggs to help stop the Akatsuki from taking over the world and being a neko with ears and a tail while also being the last of my clan and possessing a mix of all eye kekkai genkai called the sharibyakurinnegan while living in a mystical underground lake area with crystals and shit.
Don't even get me started on my Akatsuki stories. THEY'RE STILL BETTER THAN THIS THO.

Quote :

She sighed, running a hand through her hair. "It doesn't matter now. I've got to go back tomorrow at noon to discuss my position and decide on my Squad members. Plus, I'm pretty sure that they'll want to announce it to the entire Seireitei," she said in annoyance, not looking forward to the attention that this dilemma would bring her.
Ikkaku looked down at the ground, thinking, before he gave up. He knew she was right. They both looked towards the door when someone knocked. "Come in," Ikkaku said and Aya blinked when Renjis stepped in the room, a smirk on his face.
"So... Captain Nara now, huh?"

Oh god, if she reacts badly to this I'm going to-

Quote :

Aya frowned and stood up, walking past him out the door. Renji turned to follow after her and Ikkaku let them be. Aya stopped when Renji closed his fingers gently around her wrist for the second time that day.
"Was it something I said?" he said jokingly, looking down at her.
"You don't get it. I didn't ask to become a Captain."

WHY. I DIDN'T ASK FOR THIS. WELL GUESS WHAT SWEETY, ICHIGO DIDN'T ASK TO BE A VIZARD YET HE SUCKED UP HIS MOPE AND BECAME A BADASS.
ORIHIME DIDN'T ASK FOR HER POWERS, AND YOU'RE TURNING OUT TO BE A LOT LIKE HER. Useless.

Quote :

"Most Captains don't."
Aya looked down at the ground as Renji stood behind her, keeping his fingers around her wrist so she wouldn't try to run again. She had one mean flash step.
"I really don't. I have no desire to become a Captain. I don't even know who suggested me for the position, since those that know about my Bankai promised to keep it a secret."

Bull shit they don't. If they didn't want to be captain they could have declined. Most captains were drafted in from noble families, so it was something they were raised with, a part of their life. Normal even. the others worked hard to earn the position because they FUCKING WANTED IT. No one who is a captain was put in there by force. (plot spoiler below)


Spoiler:

Quote :

Renji looked to the side before stepping around in front of her, letting his hands rest on her upper arms. "Aya, look at me."
Aya hesitated before looking up at him, her blue eyes shining with confusion. "I just don't understand Renji... Of all people, why me? I'm not even an actual Soul Reaper. I'm still young. There are plenty of people more skilled than I am, like you."

I swear that's irony at its finest.

Quote :

"Aya, you're going to be an amazing Captain. I just know it. Don't look so harshly on the future before it even has a chance to work out. You never know what good will come to you if you don't wade through the deepest part of the river to get to the other side."
Aya smiled gently. "See? You even sound older than I do."
Renji chuckled, moving one of his hands to her chin. "There you go. A smile is what always needs to stay on your face, especially now. Don't let their words get to you. They're just as confused as you are."
He leaned down and placed a gentle, comforting kiss on her forehead before turning and walking away. Aya was glad he turned away, so he wouldn't notice that her face was copying his hair. 'Damn it.. Quit acting like such a little girl,' she scolded herself, although she was happy. Who wouldn't be? Renji had lightened her mood. And then that kiss... How could any pair of lips be that soft, yet firm at the same time? Aya sighed before turning to head to her dads office. Hopefully, he could help her prepare for the what the next day had in store for her.

Yes Aya, stop acting like a heterosexual adolescent female who just got kissed by the dead soul she's been lusting after. That's completely uncalled for and in no way normal. However continue your moping. That's totally ok given your situation.

Quote :

This was insane. In fact, Yamamoto was insane. Aya firmly believed that now. She had been lost throughout the whole entire Captains meeting, not really understanding all of the things that she would have to do. Captains really had to do ALL of that? She knew about the paperwork, but everything else? The organizing of practices, of multi-team training and sparring sessions and even helping to plan major missions. Aya had no experience in doing any of that.

I'm lost. Did the scene just change?

Quote :

Now, as she filed after the rest of the Captains to where she would meet those who had potential to be in her Squad, she was fiddling with her Captains robe. It looked like those of the other Captains, with the number 14 on her back, but the sleeves were gone, just like those of her normal uniform, which she wore underneath. Picking at the robe would only be able to distract her for some time; she knew that. But right now, she'd take whatever she could get.

No problem, let's modify the uniform while we're at it. Gotta let everyone know AYA IS ORIGINAL.

Quote :

She was aware of Soul Reapers staring at her as the Captains headed towards their destination. And she ignored the whispers. At least, she tried to. You could pretend to be deaf, but it never worked.
After what seemed like an eternity, and miles of walking, the group of Captains arrived at their destination. Aya hesitated as she saw a large group of Soul Reapers in front of her. She knew that she'd have to put on a tough and firm demeanor if this Captain thing was going to work out. The murmurs started as soon as they saw the number on the back of her robe. Yamamoto moved forward, lifting his hands to get silence to settle over the area.
"I'm sure that you all know why you're here. You have been chosen as possibilities to fill in the open positions of the new Squad under the lead of Captain Nara."
"But she's a human!"
"She can't help us, much less the entire Soul Society!"
"Who was dumb enough to recommend her for this position?"

"I'm your surprised commenter who may be offencive"
"I'm the skeptic whose only purpose in the story is to make you feel bad for the main character"
"I'm the ass hole here to really drive home the pity."
That's how I read those lines. I swear to god.

Quote :

Silence once more fell over the crowd as the question settled into all of their minds. Aya stared at the ground as the stinging comments sunk in. Sure, Aya wasn't very emotional, but if she was being forced into this, the least these people could do was respect her for not running away.
All was silent until a collective gasp seemed to raise up from the crowd. Aya blinked, looking at the group, before glancing down the line of Captains. When her eyes landed on the one who recommended her for this position, she froze. The hell?
"I was the one who recommened the substitute Soul Reaper, second lieutenant of Squad Eleven, for the position for the Captain of the first new Squad, Squad Fourteen. The two Captains who also agreed that she was more than qualified are the Captains of Squads Eleven and Seven, with the Captain of Squad Thirteen also agreeing that she was more than ready for this position. There will be no arguing about this. From now on, Aya Nara will now be considered the Captain of Squad Fourteen."
The soul reapers in the crowd all nodded as Captain Byakuya Kuchiki stepped back into his place in line.

PLOT TWIST. OH GOOD JESUS. BYAKUYA, doing something NICE for a character? Shucks, it's almost like Ayanara was going for the idea of a 'big brother in denial' figure. It's not like THAT idea's ever been USED by a MILLION fanfic writers before. Nope. Never for a once.


_________________
Tyriant's sporking profile / Alternate profile.