Rinko
Scooter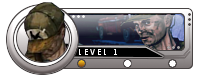 DigiPartner

:
PokéPartner

:



Posts

: 161


Reputation

: 14


Location

: The Golden State


Au revoir.



Yes, I have finally decided. I've been very busy with school and life in general, resulting in an inactive Rinny. Therefore I have decided to quit the forum in all.

I am suppose to be helping everybody and with the site, contributing and being active but I keep on falling short on that... I feel like it's unfair to the staff, the members, and really anybody who is active and posting on here. So the best thing I could ever think of is just deleting my account. I'm too inactive and plus I don't really write any fanfiction nor roleplay all too much to generally post if I ever did have time on my hands. The best I can ever do is post in the chat thread along with maybe game threads...
I'm really sorry for being so inactive as well as just deciding to leave. I can't do much though which I think isn't all too fair.

However I'm really glad I decided to join that old forum way back! If I never did then I wouldn't have made the friends/acquaintances I have now on here! I know I was a very young member back then so I was pretty immature and childish; thank you for putting up with me for that long, ha ha.

Thank you everybody for everything and I wish you all well. Good-bye.