LotusRebirth
TK Baha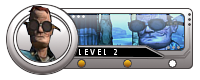 DigiPartner

:
PokéPartner

:



Posts

: 124


Reputation

: 22


Location

: Anywhere But Home


Subject: Resident Evil Character Information Tue Apr 15, 2014 6:21 pm

---

((I think I filled this out correctly, let me know if I left out anything

J

))

Resident Evil Character Sheet

Name:

Arabella Schwarz

Codename

: N/A

Nickname

: Bella or Ar

Age:

26

Race/Nationality

: Caucasian/ German-American

Occupation

: Eugenics and Virology Researcher

Love Interest

: Albert Wesker

Preferred Weaponry

: Colt S.A.A. (Revolver), and Two Combat Knives. (One is hidden in a holster on her lower back, and the second is located in a secondary holster on her thigh)

Role

: Researcher

Appearance

: Arabella is a petite, attractive young woman. Her hair is naturally curly, and flows down to her lower back. She keeps it pulled up for work. Her hair is also a natural light brown. She has bright crystalline blue eyes. She often wears profession wear due to her job, and is constantly in a lab coat. Although she dresses professionally, she still has a rebellious sense of style as she wears bright colors, or interesting patterns. She keeps her jewelry to a minimum. Instead of wearing high heels, she wears comfortable black boots. She is always meticulous of her appearance, and is the type of person to bring a toothbrush and toothpaste to work to brush in between meals. She also has a single tattoo of a blue butterfly the starts in the middle of her lower back and spreads over to her hip left hip.

Personality:

Arabella is very serious, with a sarcastic sense of humor. Normal types of jokes tend to go over her head, and she tends to take what people say very seriously. This can lead to misunderstandings on her part. She keeps composure through almost anything. She is very organized, and takes her job with the upmost seriousness. She often forgoes sleep or meals in order to get her work completed, and she gets very discouraged if she misses a deadline by even five minutes. Although she is highly intelligent, most of her interaction is through notes or emails, and she spends her off time reading about other subjects of the world. She leaves her challenged in the social interaction portion of her life. She has a down to business personality, and hates wasting her time, or the time of others. Even given this, she does have a compassionate side to her and often lets her colleagues leave early while she stays to finish the work.  She also makes sure to remember others birthdays, and the birthdays of their children as well as other important dates. She often gets gifts, even if they seem off for the person she is buying them for. (She once bought a physics book for her colleague's daughter's seventh birthday.)

History:

Arabella was born in Frankfurt, Germany where most of her studies took place. Her mother was a college professor while her father was a physicist. She was always inclined towards the sciences and maths of her education, but she was an all-around good student. She made good grades and had perfect attendance, and she sacrificed much of her child hood and teen years to education to make her parents proud. After she graduated with her degrees, she was approached by the Umbrella Incorporation due to her high testing scores and high grades. Although she doesn't agree with much of the research being completed, she is also morbidly interested due to her scientific nature. She started off with the lowest security level, and has since moved up into the more classified tiers of the corporation. The further she climbs through the security rates, the guiltier she feels and wants to leave. Unfortunately, that is not an option for her.