Name: Solumbow Shadowstar

Titles: The Noble

Fractions: The Alliance, The Druids of Moonglade

Race: Night Elf

Age: 180

Height: 5'11

Weight: 150 lbs.

Highest Skills: Cat-form, Speechcraft and Stealth

Spell of Choice: Moonfire, Nature's Grasp, Tranquility

Weapon of Choice: Two-Handed Staff, Claws

Armor of Choice: Stained Shadowcraft

Trinkets: Tabard of the Illidari

Love Interest: Varies

Appearance:
Solumbow has light lavender skin, ethereal blue eyes and short purple hair. She has an oblong face shape and twin red Sentinel tattoos above and below her eyes. She has a pear shaped body and stands at 5'11. She's rather short for a Night Elf and lacks the natural lithe form. Instead she is built thicker, with wide hips and muscular legs, she is rather clumsy on her feet because of this. Like the other members of her race, she is naturally stealthy.

Personality:
Solumbow has a rather quickwitted and charming personality, learning at a young age that your best offense is almost always a silver tongue. Though, when the situation calls for it, she's rather good at taking charge and can be quite formidable. Solumbow tends to treat everything like a puzzle to be solved or a problem to be fixed, constantly putting others needs before herself.
Seeing herself as a natural leader and one to be reckoned with, she has become a skilled warrior in Beast mode, her favorite being Cat-form. As fierce as she is in battle, she has the ability to be stealthy and silent, using her natural ability to her advantage.
At times, she can seem like she lives for the amusement of life, but can be quite serious and calculating when needed. She is very skilled at coming up with quick plans on the spot and using an enemies weaknesses to her advantage. Although, half the time she's the one whose weaknesses get in her own way.

History: Solumbow grew up in the Night Elf capitol of Darnassus where she spent her youth training to become a Sentinel. Her training was halted by her obvious shortcomings in the ethereal skill set, she was neither tall enough to fit in formation or agile enough to complete some of the more difficult tasks. When the Burning Crusades threatened the Sun Well she was heavily hindered by her inability to complete orders. She was sent from the front lines in Outlands to Ashenvale where she was discharged from the Sentinels. Having completed training her eye tattoos forever mark her as a Sentinel, if in name alone.

After having abandoned her once glorified trade she turned towards the Druid arts. Having always a deep love for the wilderness, and a great need to redeem herself, she excelled in her training. For the duration of that time, she lived in Nighthaven, fascinated by the kinship among the Druids. Especially in the ones from the opposite fraction.

Filled with a strong wanderlust since her short Sentinel days, the exotic tales the Tauren Druids shared had only fueled Solumbow's drive to explore the land outside Nighthaven. The land she had only briefly seen during a time of war.
_________________
This Kooky Dame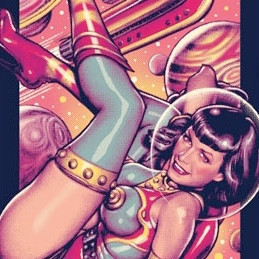 Literally A Single Opossum In A People Suit