name:Annabel lee dracomire
age:depends on time line
nicknames:
anna
bell 
bloodtype:AB
Crush(es)/love interest(s):
-Golden Trio Era-
Neville Longbottom
Seamus Finnigan
-Mauraders Era-
Remus Lupin
Sirius Black
Severus Snape
-Tom Riddle Era-
Tom Riddle
OC
-New Generation-
Albus Potter
James Potter II
Yuel Ball partner/date:None
Blood status:Half Blood
Marital Status:Single
Birthday:August 13
Title(s):Seer
Personality:Anna is a brave and bold person.At first in her first few years at Hogworts she views herself as a freak or weird.That is due to herself being a seer or her love dark culture.This is intensified by her mother's cruel words to her.Much of her doubt then stems from her mother's biobolar behavior.But as she grows up she breaks out of that freightened,thinking bad of her set side.This happens in her fourth year and she learns to accept herself as she truly is.Anna loves dark culture this doesn't change and she becomes more open about it.Though she speaks about it in a light,funny manner.Anna is very passionate and will talk about her opinions.Though will not force her opinion on anyone but loves to talk about her opinion.Anna will protect thoseshe cares about even if she will get in trouble for it.She hates when 
people don't get the same rights like privalges or being judged.Like on rumors or on the fact that she's a half blood/Seer.She is proud of who she is.Anna will gladly do what isn't expected like going to the Yuel Ball without a date.Anna makes lots of people laugh with her unexpected remarks/jokes.Like saying that she should ask Dumbldore many things(many of them very humorous).She will state that she hates someone flats out.Like how she hates Dumbledore and Draco.She does weird hand motions that can be funny.She will fight physically or with words for what she thinks is right.She doesn't think before she acts a lot of the time.Hard for her to control her actions.Anna is a bookwom and is very honest especially with those she cares about.Can even be blunt.
View on Qudditch:Doesn't care much for Qudditch doesn't watch or want to play it.She isn't into sports and criticizes Qudditch often.
Flaws:Bad at broomriding(hides into things/other),Bad at dancing,Bad at math,controlling herself
Talents:Spell casting,Debate,Potions,History,Divination
Biography:
Anna was born a half blood.A pure blood wizard father and a Muggle  born mother.Her father left her mother when her found out she was pregnant.This because he thought that the baby was an abonmation.Anna grew up raised by her mother and grandmother(who is muggle born as well).Her mother used to be so nice to her.Tell her stories at night.She was also,raised by her mother's boyfriend who was an alcoholic.They did leave that house hen Anna was nine and the boyfriend with it.She then had to deal with her mother's ever changing boyfriends and her mother's bipolar changes.So she had to deal with her mother acting nice then acting mean to he and then crying out of no where.Her letter for Hogworts then came and she was lad because it was a break from her other siblings and her mother.Her grandmother was kind to her and she would miss her.
-Grades-
Care of Magical Creatures:A-Acceptable
Divination:O-Outstanding
Ghoul Studies-O-Outstanding
Art-A-Acceptable
Astronomy-A-Acceptable
Charms-E-Exceeds Expectations
Defense Against the Dark Arts-O-Outstanding
Potions-O-Outstanding
Arithmancy:D-Dreadful
Herbology:A-Acceptable
History of Magic:O-Outstanding
Transfiguration:E-Exceeds Expectations
Neutral:Singing,Cooking,sewing
Wand:
pic of her 3rd year:
pic of her 5th year:
6th and up in school years:
yuel ball outfit:
house:Griffendor
bogart:clown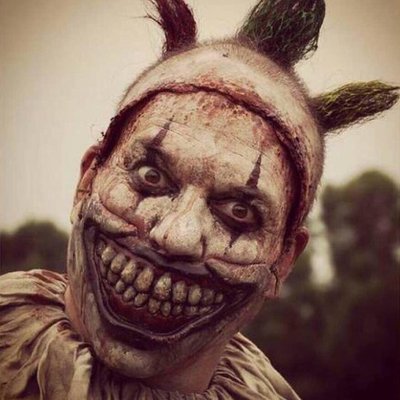 patrous:
crush/love interest(S):
GOldern trio:
Neville LOngbottom
Seius fidiggon
marauders:
severus
remus
Sirius
tom riddle:
tom riddle
oc
pic of her 13: