pitapan
TK Baha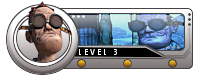 Posts

: 136


Reputation

: 24


Location

: Suffering w/ otome


Rika's Update Journal



I think I'll do this occasionally. It's nice to talk it out. 

School wise, I'm not that busy as of yet, but having an AP class and a few classes that are challenge classes means I may get busier as the year goes by. 

I have a few things planned on writing (and for posting, once I clean them up a bit) and most of them are for Prince of Tennis, Haikyuu!!, and Persona 4. 

Tomorrow, I get to help Dad sell video games and toys at a small trade show, which is exciting. It'll be a long day, but it helps my confidence with working with people. Game playing wise, I'll be continuing playing P3P and Uta no Prince-sama soon, and I'll probably re-beat P4G too, in the coming weeks. 

Anyway, yeah, I'm going to be a game and toys vendor alongside Dad tomorrow, and that's where my day tomorrow is going! But, I'm still writing, and expect more soon~!