moonprincess
TK Baha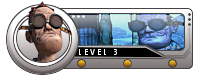 PokéPartner

:



Posts

: 149


Reputation

: 1


Location

: Ice Crown Citidel


Subject: DMC charactershert Sat Nov 08, 2014 5:28 pm

---

Name: Serena

Age: 19

Affiliation: The OrderRace: Angel

Hair Style: Long thick reddish brown hair that falls in loose curls down her back. 

Eyes: piercing ice blue. 

Clothing style: Typically Serena wears slightly revealing outfits to draw attention away from her true form. Normally she wears dark colors. Mostly skirts and dresses with high heels - an accessory she loves to have. 

Scars, tattoos, piercings: Serena has two scars on her back from clipped wings and a scar that reaches from about the middle part of her lower back and up around to the front of her waist as if something had once grabbed her there. She also has a very faint scar that stretches across her face about two inches under her eyes.

Personality: Serena is very caring. By nature her first instinct is to help and intervene when necessary but she knows there is a time and place for everything. Serena is quiet for the most part and prefers to be by herself most of the time. She can be stubborn when she knows what she wants and she is very dedicated to finding a way if she truly wants something. Serena is very unsure of herself and she often hesitates under pressure leading her to make quick decisions. She listens to conversation more so than speaking her own opinions. 

History: Serena was once an angel who was curious about the world she swore to protect. She was a strong and fierce fighter. Upon visiting the earth she was captured and tortured by the demons there. Luckily the order was able to save her before she was killed and she now serves them, following any orders they may have for her. She is able to conceal her true from from wings that were clipped when she was captured. Though she can phase in and out of limbo she can never return to her spiritual world. 

Habits: she plays with her hair a lot especially when she gets tired. Chewing on her lips or the inside of her mouth is something she does when she is nervous. 

Likes: Serena likes to fight although she knows when to remain calm. She also enjoys the quietness of being on her own at times. 

Dislikes: she doesn't like confrontation and she will try to avoid it whenever she can. She would prefer to just agree with someone in an argument and be done with it rather than try to explain herself or actions. 

_________________

"All that I am: anger, cruelty, vengeance - I bestow upon you, my chosen knight. I have granted you immortality so that you may herald in a new, dark age for the Scourge."