Wandering Leo
Super Mod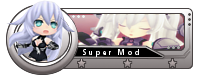 PokéPartner

:



Posts

: 1486


Reputation

: 134


Location

: The Moon


Subject: Over The Garden Wall Mon Dec 01, 2014 7:19 pm

---

So my nieces newest obsession has turned into mine as well and I just got to share it! Early during November, Cartoon Network released a five day mini-series called Over The Garden Wall and it was just darling. It's made from the same people who worked on The Marvelous Misadventures of Flapjack and Adventure Time.
The animation itself is really lovely and the actual plot is deep enough for adults and still kooky enough for younger kids. It does, however, get a little dark near the end but gives off a still very whimsical vibe.
It also features a few famous celebrities doing voices such as Elijah Wood, Christoper Loyd, Tim Curry, Jack Jones and Samuel Ramney. It's also filled with very fun songs and certainly makes you think at the end! The first episode is featured on youtube!

_________________

This Kooky Dame

Literally A Single Opossum In A People Suit
atomic
Fluff Master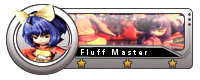 PokéPartner

:



Posts

: 175


Reputation

: 38


Subject: Re: Over The Garden Wall Tue Dec 02, 2014 5:14 am

---

Just dropping in to say I love this show! My younger sister was the one to get me hooked on this (and I regret that I put off watching it when she suggested it to me for a couple of weeks); it really is a marvelous show. c:

Woop, that's all I wanted to say~!

_________________
KnightZilla
TK Baha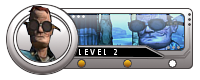 PokéPartner

:



Posts

: 104


Reputation

: 48


Location

: Somewhere North. Or Possibly very very far South. Either way, not in Strong Badia.


Subject: Re: Over The Garden Wall Wed Dec 03, 2014 12:50 am

---

I actually just finished watching this earlier. And I'm honestly glad that I decided to watch the whole thing. The characters, the art, the animation, the atmosphere, the writing, the acting, made it feel very much like it was, well, I honestly want to say, an old fairy tale, like of Grimm or something. Heck, it even made me think back on some of the Dark Fantasy books and Horror stories that you would read as a kid, like the stuff by Ray Bradbury or John Bellairs.

Seriously, to anyone who hasn't seen this series yet, WATCH IT. Also, be sure to have it qued up for watching the next time Autumn rolls around. It's perfect.
Sponsored content

Subject: Re: Over The Garden Wall

---