LotusRebirth
TK Baha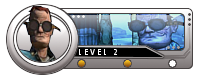 DigiPartner

:
PokéPartner

:



Posts

: 124


Reputation

: 22


Location

: Anywhere But Home


Subject: Just a quick announcement. Fri Dec 12, 2014 6:58 am

---

Hello all! I just wanted to let you all know a secret, and I feel it is important to let you all know, just in case you RP with me. I am colorblind, which is why my shades might not always be the same throughout our entire RP. 

My boyfriend pointed out the fact that my colors do not match. I apologize if my frequently changing shades annoys anyone, or even triggers slight anxiety. I just have troubles differentiating between different shades of the same color, and many colors appear the same as others. Thank you for your understanding! :)   

P.S. I will probably start keeping a list of the fonts I use for each of my characters.