Salya
Scooter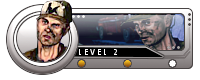 PokéPartner

:



Posts

: 180


Reputation

: 7


Location

: Darkness Realm. Send Riku or Ven if you need me.


Subject: Final Fantasy 7 ○ Lenea Fri Feb 06, 2015 9:18 am

---

Name: Lenea
Birthday: October 20th
Gender: Female
Age: 21 – 23
Hair: Long black hairs, long bangs that hang in her face a lot.
Eyes: deep light blue
Height: 5'7
Skin: fair
Birthplace: Nibelheim
Status: Single (Paired up with Vincent or Cloud)
Likes: cleaning her weapons, annoying Cloud, being around Vincent, watching her younger sister and being lazy.
Dislikes: Sephiroth, Tifa, loud places and fighting.
Seme/(dom) Uke/(sub): Depends
Weapons: A sword that looks oddly like Cloud's first sword but smaller and a hand gun that her older sister gave her.
Magic: depends
Story: Lenea was born and grew up in the town of Nibelheim. She was a quiet girl who rarely talked to any of the other kids. In fact, she rarely talked with Cloud or Tifa. She never stayed home since she hated her mother and didn't remember her father. Sadly she only cared for one person and that was her older sister, Liannia.
On the day when Sephiroth and his group came to Nibelheim, She wasn't glad to see them. She knew of Zack through her sister's letters and oddly befriended him on the day that he came to Nibelheim with Sephiroth. She felt that one of the guys in blue was Cloud yet she turned it out to go off to do something.
On the night of the fire, Lenea went and hid in the basement of the Shinra Mansion. She didn't wake up Vincent yet she hid near his coffin and became silent. Sadly, she fell asleep soon after hiding.
…
..
And I don't know what else to put on her. I know that I need to work on her and Cloud as well as Vincent, but I don't have any ideas. Sorry.
Setting: Final Fantasy 7

_________________

Still trying to be more active. Won't Rp with anyone but I do take one-shot requests and Graphics requests. See Tainted Wingz for details or PM me. I don't bite.
Tainted Wingz < found me here daily with new graphics, stories or more.