pitapan
TK Baha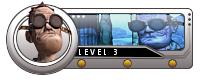 Posts

: 136


Reputation

: 24


Location

: Suffering w/ otome


Rika's Journal [Brief as it is]



Oh, gosh, well, I'm working on more writing and rp replies. I've been so into FF Type-0 too like damn that game is so good, I love it so muchhhh. 

And now that that's out of the way of mention boy am I tired. 

See, my family... we're huge Nintendo buffs. We love the games, the handhelds, the consoles, and we're swept completely up in the amiibo craze and I'm exhausted. 

The preorders for this wave are crazy, worse than the last. I just want a Lucina to open and it's so difficult. 

At least they look nice and the collector's value is pretty good right now, it's just hellish to get some of them. 

Hopefully, luck will let us get Robin and Lucina at Target when the preorders go up.