Jade
Dr. Zed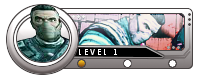 DigiPartner

:
PokéPartner

:



Posts

: 397


Reputation

: 28


Location

: The Time Rift


Subject: Aurora, Colorado Massacre Fri Jul 20, 2012 5:30 pm

---

I figured this would be appropriate, as there isn't much more that I can do but give my best thoughts to those affected.

A little after midnight last night, the new Batman movie was being shown at a theater in Aurora, Colorado. About 20 minutes into the movie, a 24-year-old man came into the theater. He was armored practically from head to toe and had an assortment of guns as well as some sort of gas canisters and a knife. He set the gas off, it seemed to be tear gas judging by their affects, before shooting into the crowd.

There is at least 50 people injured and 12 dead, one of them being a 6-year-old girl. The shooter's apartment also seems to be filled with traps and the possibility of bombs is very likely.

My heart and thoughts go to those victims and their friends and family, I hope the best to all of you and hope that this criminal is brought to justice for those 12 people.

Your thoughts on this?

_________________
MadHattersPassion
Zer0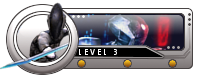 PokéPartner

:



Posts

: 2677


Reputation

: 300


Location

: Animus


Subject: Re: Aurora, Colorado Massacre Sat Jul 21, 2012 3:44 pm

---

Hearing about it is really heart wrenching, especially when you start hearing about the people who were killed. I mean, think about it, these people were killed or injured just because they wanted to go to a movie and enjoy something. It's even more heart breaking when you think about how it was a Batman movie, thus they went to see a fictional hero and a real life "villain" of sorts ended up doing what he did. It's depressing.

_________________
xxxJRosesxxx
Claptrap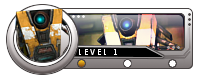 Posts

: 23


Reputation

: 0


Subject: Politicians Mon Jul 23, 2012 1:32 pm

---

I'm disturbed by the politicians that have jumped on this horrible tradegy to use for their anti or pro guns agenda. It pisses me off.
Okami Yammi
Moderator





Posts

: 1811


Reputation

: 89


Subject: Re: Aurora, Colorado Massacre Wed Aug 15, 2012 4:04 pm

---

xxxJRosesxxx wrote:

I'm disturbed by the politicians that have jumped on this horrible tradegy to use for their anti or pro guns agenda. It pisses me off.

I forgot where I heard this but it goes like "Guns don't kill people, people with guns kill people."

_________________

Moved to Starry Eyed Writers, feel free to follow us there! <3
Sponsored content

Subject: Re: Aurora, Colorado Massacre

---