KnightZilla
TK Baha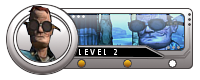 PokéPartner

:



Posts

: 104


Reputation

: 48


Location

: Somewhere North. Or Possibly very very far South. Either way, not in Strong Badia.


Youmacon 2015 pics



Okay, so for Halloween weekend, I was at Youmacon, I went as Plague Knight from Shovel Knight and also wore a gold mask with my favorite hat, took pictures, and posting a link to my tumblr over here mostly because of how time consuming it would be to post the individual pictures on the forum in a single sitting, plus there isn't a section on this site that I know of where posts for conventions would be.

But uh... yeah. Here's what I got.
Youmacon 2015 Adventures

So... Anyone else do any con going?