02041992Beck
Marcus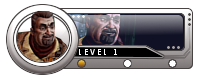 Posts

: 301


Reputation

: 5


Location

: United Kingdom, Bedfordshire


Subject: Yugioh OC: Mesta (Yami meranda) Fri Aug 24, 2012 4:46 am

---



(Just like my Yugioh OC: Meranda, I wished I could have put an image of what she looks like right next to the word Appearance, oh well. )


---



Full name: Yami Meranda

Alias: Mesta

Age: 2995

Height: 5'7"

Weight: 59 kg (130 lbs)

Crush: Yami Bakura

Appearance: Dark brown hair and eyes, with light tanned skin, Normally wears a black detachable long sleeved halter circuit bodice with a long black split skirt and wedge heeled silver leather ankle boots adorned by a plain heart necklace and two gold upper arm cuff bracelets. Has had a birthright silver tiara since she was only a child.

Health: Able to stand a good amount of pain and enjoys it as it only makes her send two times worse of injuries back at her attacker, but she uses her body more than using magic. If there were three men against her then she will be in a lot of trouble and she would need to use her magic in order to protect herself; uses magic as backup but use too much of her power and it drains her; making her collapse once too tired to carry on, when this happens she is forced back into her imprisonment in the realm she was banished to.

Form Of Cards: Fiends, Dragons, Spell casters.

Hobbies: Limited edition card making, Massage Therapy, Tarot Reading.

Dislikes: Coming off as weak to other people, other people getting in the way of plans.

Greatest Fear: Hearing a certain incantation for reversing the birthright tune of hers being spoken, as it can be deadly, Dying in the same way her own sister died.

Major Goals: Resurrect her father from the underworld so he can meet the Thief King who is currently in his host's body, To find out who's responsible for the death of her sister that happened in the past.

Personality: Mesta is a bit sadistic and is seen to be Gothic due to the lack of bright colours in clothing; some say she's a witch due to that lack of colours but really rumours don't really matter to her; she can be optimistic, can laugh at what is said to her face. Mesta is smart when needing to protect herself but she enjoys to start riots although once outnumbered it does get too much to handle so she can only hold her own for so long before she is completely brought down if there are more than two people against her; cornering her off so she finds it difficult to stay focused. Mesta prefers to not associate herself with anyone, as she believes it's best to work alone; she shares her plans with nobody, she likes to keep her ideas all secretive. Mesta is crazy some say she is insane, but that doesn't bother her. Once challenged to a duel Mesta is determined and never holds back unless needing to and she is cautious in her actions; in a duel or outside a duel, Mesta is cautious.

People say she is mysterious as you never know when you will be likely to see her because of how Mesta does things so quickly without even stopping to think or stopping to hesitate. Mesta is just one of those people who knows what she wants, how to get it, and although that sounds good; she does not care who gets in her way; she takes anyone down without showing any care, she takes them down but this can become dangerous to her in particular if the person is stronger so she cannot always win; she has allies to help her when things get rough, but other than that, she's helpless if her attackers are stronger than she is. Mesta's mother saw her to be a smart thinker; although Mesta obeyed her mother, which usually meant she got in trouble with the Pharaoh and his priests due to the things her mother commanded of her. Things just keep getting worse for the father keeps Mesta on a rope and takes her exploring tombs but she has escaped him on a few occasions, once caught by him though she gets beaten down; gets a staff whacking her three times as punishment.

Background: Had her home and homelands destroyed by the pharaoh. Came to love the Theif King Bakura as a child but still did just before her disappearance. Witnessed her youngest sister's death with no way of saving her; sister was mummified and hung from a bedpost. The father Desakmon (Demonlord of Death) imprisoned her into a vortex called the blood realm after she tried killing him for putting her families lives on the line to try to overpower the pharaoh. Never had got to know what happened to her mother; considered her mother Alexandria (Mother of Nature) to have died in the fire. Later when imprisoned where she was abandoned, she soon after many days and nights had found a way of escaping by using a mortal girl as her only escape in order to survive a little longer but what she didn't put into consideration is the fact that once the mortal girl dies; Mesta shall fade away and be no more.

Personal Quote: "Darkness lies within every soul in the world, there is no escaping it."

---

Quote :


Just so the meaning behind the Egyptian name is clear; Mesta means: 'A feminine spirit mentioned in the Ritual of the Dead.'



_________________
If you think you can pick on me for liking Anime at the age of 21, then go take a hike as I am not curling up into a ball over it; got a problem with me liking Pokemon, My Little Ponies, Yugioh and such then please.. Deal with that problem on your own and don't consult me about it.