KnightZilla
TK Baha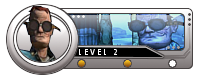 PokéPartner

:



Posts

: 104


Reputation

: 48


Location

: Somewhere North. Or Possibly very very far South. Either way, not in Strong Badia.


Subject: A Quick Intro Sat Apr 12, 2014 10:27 pm

---

Hi, I'm Kev, or KnightZilla, I tend to draw stuff or come up with crazy ideas for stories. Couple of noteworthy interests I can list right now include Pokemon, RWBY, Red vs Blue, Homestar Runner, and JoJo's Bizarre Adventure.

While I'm here, most of what I'll be doing is most likely popping up here or there with some stuff. Said stuff, will most likely be pretty interesting.

So yeah. That's it. Later.
Okami Yammi
Moderator





Posts

: 1811


Reputation

: 89


Subject: Re: A Quick Intro Sat Apr 12, 2014 10:39 pm

---

Welcome welcome~! I'm one, well, only one of the Moderators group, we have a Super Mod as well. The name's Knight, but some people call me Ammy - other than that, I'm known as Knight here with the other staff and members.

Hope you enjoy your time here, we'd love to see you around often~!

I speak/express myself in wrestling gifs most of the time, but I am pretty friendly~. So don't mind the gifs all that much. xD
MadHattersPassion
Zer0

PokéPartner

:



Posts

: 2677


Reputation

: 300


Location

: Animus


Subject: Re: A Quick Intro Sat Apr 12, 2014 10:41 pm

---

Hey, thanks for joining, it means a lot to see you here, I'd be the one on your skype! I can't wait to see some of your stuff now but I'll patiently wait all the same. Like I said in that PM to you if you have an questions just give me a holler.

_________________
Dream Drops
Admin

PokéPartner

:



Posts

: 2397


Reputation

: 172


Subject: Re: A Quick Intro Sat Apr 12, 2014 11:20 pm

---

Welcome friend!

As I had said before, everyone around here calls me Oki. I do hope to see you post about as well, especially with an introduction like that!

_________________
Wandering Leo
Super Mod

PokéPartner

:



Posts

: 1486


Reputation

: 134


Location

: The Moon


Subject: Re: A Quick Intro Sat Apr 12, 2014 11:46 pm

---

Hello there, great to see another Red vs. Blue fan here~! I'm Canned the super moderator here at the Den. If you have any questions please feel free to ask!

_________________

This Kooky Dame

Literally A Single Opossum In A People Suit
Sponsored content

Subject: Re: A Quick Intro

---