Manic
Zer0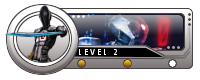 PokéPartner

:




Posts

: 2579


Reputation

: 125


Location

: Hoenn Region


Subject: Re: Quizilla Shut Down~! Thu Jan 22, 2015 3:53 pm

---

Okami Yammi wrote:

I had a Quizilla related dream last night. I swear it was like they found a way to reboot it and make it work again. As soon as I got on the computer I had to check it out, but no. xD I swear it's like miss Quizilla, even though I never think about it much. So random though.

Ah, those kinds of dreams can come and go, especially so if you were in the routine of using the site a lot. I've had occasional dreams about the forum, honestly! It's funny what sticks around in our subconscious~.

_________________

Tumblr
LotusRebirth
TK Baha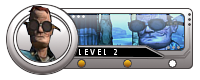 DigiPartner

:
PokéPartner

:



Posts

: 124


Reputation

: 22


Location

: Anywhere But Home


Subject: Re: Quizilla Shut Down~! Fri Jan 23, 2015 11:17 am

---

Manic wrote:

LotusRebirth wrote:

I found Quizilla a loooong time ago. I remember the first quiz series I followed too. It was one of those "Who Would You End Up With?" kind of things, and the creator's name was VampireLover, and it stuck in my mind because it was pretty well written for the limited space available. Some girl at our public library had shown me it, and I made an account and started to upload stories and what not. I will miss what Quizilla used to be, because I would spend hours reading, writing, and taking quizzes. I also had a lot of friends on there that went to places like fanfiction, and ourownarchive. It is a shame that they didn't take it and make it something better :( 


But then again, I would have never been introduced to this amazing place! 


I was about the same. I found it by accident but I ended up showing it to a lot of my own friends who enjoyed it. Had a lot of friends myself until I left when the site just didn't meet expectations anymore. D:

I'm glad that we've been able to provide a good place to make up for it though! It's nice to know that our hard work means people enjoy something new~.

Yeah, it got to the point where they wouldn't even let you upload things anymore, and ENTIRE stories would just get deleted out of nowhere. 

I am glad that I found this place as well :) I just wish I wasn't so busy, so that I could come around a lot more often.
moonprincess
TK Baha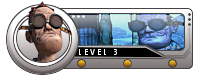 PokéPartner

:



Posts

: 149


Reputation

: 1


Location

: Ice Crown Citidel


Subject: Re: Quizilla Shut Down~! Sat Jan 24, 2015 8:19 pm

---

I used to be on quizilla too! I had so many stories back in the day! I had just gotten back into it before they shut it down! Thats how i found this place! I do miss it though it was easy to navigate with my phone but it got to the point to where i could rarely post things by phone or computer :/

_________________

"All that I am: anger, cruelty, vengeance - I bestow upon you, my chosen knight. I have granted you immortality so that you may herald in a new, dark age for the Scourge."




Sponsored content

Subject: Re: Quizilla Shut Down~!

---