moonprincess
TK Baha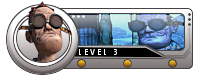 PokéPartner

:



Posts

: 149


Reputation

: 1


Location

: Ice Crown Citidel


Subject: Avengers OC:Teresa Thu Dec 18, 2014 12:01 pm

---



Name: Teresa

Race: Asguardian

Looks: Teresa stands about 5'4 and is slender   She has light blonde hair that flows down her back in light waves. Her eyes are a piercing blue. She has a light skin tone that suits her very well. Abilities: strength, sword when needed, lasso, hand to hand combat.  

Background: Teresa hails from Asguard where she was a warrior, skilled with a sword and great strength. Throughout her childhood and later training she grew very fond of Loki, the younger brother of Thor. Later falling in love with him her heart was broken to find that he had fallen far apart from his family. It wasn't until she reached Earth to aid Thor on his search for Loki that she took up a lasso. Instead of going back to Asguard with Thor she stayed on earth to learn more about its people. Not long after finding Shield she agreed to help when she could. 

Crushes: Loki, Thor, Captian America, the winter solider 

_________________

"All that I am: anger, cruelty, vengeance - I bestow upon you, my chosen knight. I have granted you immortality so that you may herald in a new, dark age for the Scourge."