pitapan
TK Baha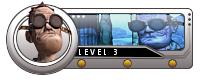 Posts

: 136


Reputation

: 24


Location

: Suffering w/ otome


Little Updates



I'm getting around to Rp replies! 

I've been really occupied with both school (last year of high school... college apps...) and other works - notably with family business. I've also gotten back on my Disgaea kick, and it's not going away anytime soon. At least not until I've beat all the games I have (I'm nearly done with 4... so I've got 2 and 3 to go!) 

That being said, I really enjoyed Disgaea 5!

I've been working on some smaller projects...(and I've been wanting to Rp Disgaea more but oh well). 

Either way, replies on their way, and maybe some fics too!